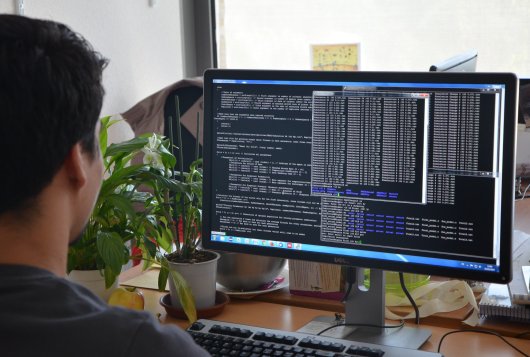 News
Sensitivity analyses: Delving more deeply into the modelling framework
Published on

April 3, 2017
ESR Update - Sensitivity analyses can be defined as the investigation of how the uncertainty in the output of a model can be attributed to different sources of input in the model. In the context of this model, it refers to understanding how the parameters and states (input) of the model influence the optimized values (output) from the genetic algorithm. More specifically, we wanted to investigate the influence of release strategies on the selection of life history parameters by the genetic algorithm.
Author: Wouter Plouvier, MSc.
For our model, we started with 5 forcing parameters, which were related to the release strategy or characteristics of the crops. From the results of the initial simulations of the model, we found out that there were two forcing or input parameters that stood out, and heavily influenced the selection of life history parameters. These two parameters were the number of agents that were released in total & the growth rate of the plant. We decided to apply a sensitivity analysis for these two parameters to better assess their influence on the genetic algorithm selection procedures.
What we found out were interesting interactions between the life history parameters, heavily influenced by these two forcing or input parameters. The results indicate the existence of two optimal strategies for the agent. These two strategies are mostly differentiated by the biological control agent's patch leaving time, but also differ in the respective dispersal capacities, fecundity, longevity and handling time of the agent. The preference for either one of these strategies is dependent on the individual and combined effects of the two input parameters.
I am currently in the process of putting these results in written word, towards the goal of publishing this in an international journal. This process requires some time, especially to make the message understandable and clear towards the audience. At the same time, I am working on a meta-analysis focused on genetic variation in biological control agents and I am thinking of some possibilities for the follow-up of this model. It would be interesting to look more closely at the competition between different biological control agents for the same hosts, since we found some striking results concerning competition in the present model.